Lorena Valdez is the Program Director for Transfer Student Services. She has dedicated 15 years to  developing courses, mentoring programs, service learning internships, and other projects to help ease the transition for thousands of UC Berkeley transfer students. A Cal grad, Valdez is known around campus as an enthusiastic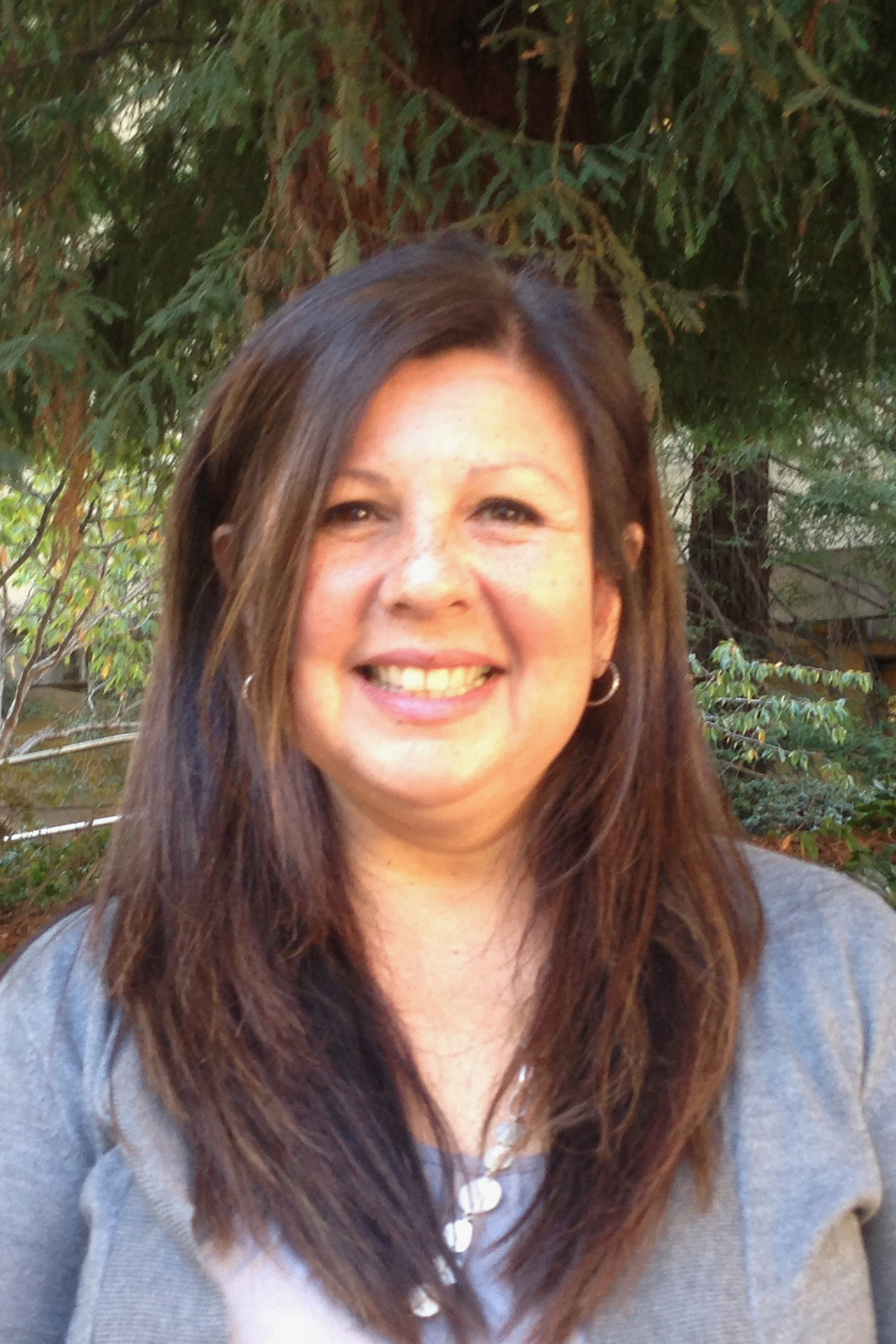 supporter of transfer students, an active participant in cross-campus advising initiatives, and a passionate advisor.
Q: How did you get into advising?
While I was an undergraduate here in the early '80s, I got involved in tutoring at the Student Learning Center. I was an English major and I wanted to help students who needed help getting through the Reading and Composition requirement.  It was such a hurdle for me, and I thought, I could share something about my experience with other students. What I didn't realize was that I was going to get and gain a great deal from that exchange.  After I graduated, I was offered a part-time job coordinating the social sciences tutorial program. That launched my career in student services. And what I share with students is, "Do what you love, do what has meaning. You'll see that things will develop from that – your own passions and skills." That's what led me into the world of student services.
Q: What is your job like today?
One of the things I love about the co-curricular side is I get to do a little bit of everything. I love that about my job. I'm advising students, I'm teaching a one-unit class for transfer students, I'm building programs and services, and designing mentoring programs. I'm also helping to oversee the front reception area and train the students who work there. I like that it changes every day. Over the years, I have really come to appreciate the role that advising plays in student success.  Students need different types of advising in order to achieve academic, career, and personal goals. I enjoy collaborating with my advising colleagues across campus as we strive to assist students with exploring options and possibilities.
Q: What should advisors know about working with transfer students?
I really enjoy working with transfer students -- they are a devoted, committed, talented, focused, mature population. They bring a great deal of experience and really enrich the academic and intellectual fabric of the campus. I think there are a lot of misconceptions still about what it means to be a transfer student, to start at a community college. I work with students who say that, for example, 'my faculty member made a negative comment about a community college in a lecture.' One thing I've learned is that, to survive in a community college, to stay on track, to be eligible and competitive as an applicant to Berkeley, requires a lot of focus and dedication. Many of them are working, full time or part time, some have families -- they're juggling a lot of things at the same time. They're focused and driven. This population is ready to engage in this experience, but they need guidance and support.
Q: What keeps you energized and excited about your work?
The first thing is really having a commitment to the students I serve and a passion for helping them succeed, to connect with their interests and skills. The second thing is partnering with others on campus – you cannot do this work in a vacuum, isolated, tucked away in your department. Sometimes the culture can encourage that model. But I've learned so much from my work with other advisors and departments on campus. With the Advising Network Community, and the Advising Council – you're learning about what other people are doing and applying it to your own work.  This year, I was involved with the Advising Council's Program Effectiveness Work Group. It was a year-long project, and I met incredible people from all across campus. I also do reading for the Admissions office.  So it's about having a wide reach, in order to have those connections so students can benefit, and I can be more informed as an advisor.  
Lorena invites advisors to visit Transfer Student Services, or give her a call to connect!