On behalf of Berkeley's Council on Advising and Student Services and our awards planning committee, we are pleased to announce the recipients of our 2023Excellence in Advising & Student Services Awards and to express our sincere gratitude to all our nominees for their outstanding contributions. These awards recognize the positive and innovative impact our recipients have on student learning, engagement, and belonging on the Berkeley campus. Congratulations to each of the award recipients listed below on this important achievement. The selection committee had a pool of very talented individuals from which to choose, and we wish to acknowledge our many nominators and contributors to this challenging selection process. 
Together, we will recognize our award recipients at the awards ceremony on Tuesday, November 28, at 3:00 p.m. PST. Thank you to ALL advising and student services staff for making Berkeley a better place for students and for all of us!
Recipients who wish to submit a photo for inclusion: Please email advising-strategy-and-training@berkeley.edu with your 150p x 150p headshot in .jpg or .png format. 
---
The Mary Slakey Howell Excellence in Advising and Student Services Award, Our Highest Honor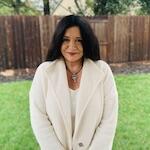 Diana Lizarraga, Cal NERDS Executive Director; Division of Equity & Inclusion STEM Equity & Success Director: "Diana Lizarraga is someone who passionately cares for the students around her. Many students feel as though they have no community, along with uncertainty for their future, but Diana is someone who actively strives to dispel these thoughts. With her position as the Cal NERDS Executive Director and STEM advisor, she has provided a place of belonging for students who feel lost. With the wisdom that she has gained from her own familiar experiences, she acts as a role model and guide for students drowning on the path towards their dreams. Diana has changed the trajectory of the lives of students in Cal NERDS, making their dreams come closer to reality."
---
Advising Innovation
Leleña Avila, Graduate Program Manager, Helen Wills Neuroscience Institute: "Sometimes in life, moments of upheaval occur that create a great need for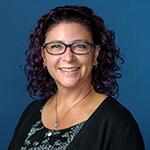 innovation and leadership. Leleña Avila was hired as Neuroscience's graduate program manager in Fall 2021, and this was exactly the right hire at a critical time. Due to her unique life and career experience, she possesses an enhanced ability to innovate. She has a phenomenal work ethic and she sees opportunities that others have missed. Faculty have expressed that her ability to innovate is her "superpower." She is driven to help students, faculty, and her GSAO colleagues. Leleña leads with kindness, generosity, authenticity and acumen in everything she does, and we believe no one is more deserving of this award."
Office of Undergraduate Advising, College of Letters & Science T2C Team: "The Transition to Cal (T2C) team's thoughtful leadership enabled our office to rise above challenges and create a welcoming space for 7,500+ new L&S undergraduates this Fall. Through meticulous planning, innovative thinking, and adaptive leadership, our team found ways to build our office's advising capacity despite significant staff departures over the last six months. Our commitment to implementing systems change improved student and staff experience with GBA and GBO this year. We enhanced adviser well-being by working smarter (and not longer) while orchestrating impactful programming for incoming students."
Brandilyn Buckley, Senior College Advisor

Tanya Chirapuntu, Assistant Director

Floriberto "Javier" Garcia, College Advisor

Wendy Hernandez-Guevara, College Advisor

Michelle Logarta, College Advisor

Anay Martinez-Schurr, Senior College Advisor

Madalyn Morris Huerta, College Advisor

Emily Nahem, College Advisor

Karla Rodriguez-Sandher, College Advisor
---
Equity Champion 
Anay Martinez-Schurr, Senior College Advisor, Office of Undergraduate Advising, College of Letters & Science: "Anay Martinez-Schurr is an invaluable leader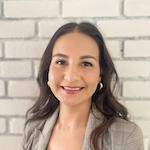 and contributor to the Berkeley advising community. Her innovative thinking and eye for optimizing processes have been exemplary. As an adviser, she consistently goes the extra mile so that students can thrive, regardless of the academic, personal, or life challenges that come their way. She transforms the institution students encounter and experience by creating a welcoming environment, particularly for historically marginalized and/or non-traditional students. Aside from her impact on students, she has been instrumental in creating connections and fostering a culture of appreciation and acknowledgment in our office. Her efforts and commitment epitomize the mission and values of the university."
---
Service to the Advising and Student Services Community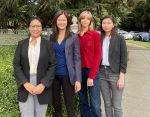 Berkeley International Office Frontline Team: "We would like to commend Xiaoying, Rosa, and Susie - members of the Frontline team at Berkeley International Office for their dedication and invaluable support to BIO and the international community at Berkeley. They have shown unwavering professionalism, agility in mastering BIO's processes, policies, and campus resources, a strong service-oriented and customer-centered approach in dealing with inquiries and requests, and active participation in departmental activities. The young team's commitment and excellence have significantly contributed to BIO's success and positive environment as well as the international community's success while at Berkeley."
Rosa Letizia Beschi, International Customer Service Assistant

Xiaoying Zheng Webster, International Customer Service Assistant

Zirui (Susie) Shu, International Customer Service Assistant
Jessie Stewart, Director, Community Engagement & Partnerships, Cameron Institute for Student-Athlete Development, Intercollegiate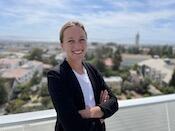 Athletics: "Jessie Stewart is nothing short of extraordinary. Engaging every UC Berkeley sports team in community service projects, orchestrating over 300 1-on-1 meetings, and fostering 102 community partnerships, she has left an indelible mark. Under her guidance, eight advanced student-athlete-driven projects, including the Upcycle Gear Drive and 7 Pillars Community Football Camp, have thrived. Elise Byun, a junior, hails Jessie as a 'modern-day superwoman,' applauding her unwavering dedication to student development. Jessie Stewart's contributions transcend the surface, profoundly impacting student-athletes and the wider community. Her innovative spirit, unwavering dedication, and commitment to equity make her an invaluable asset to all."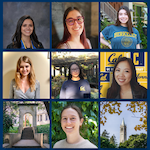 Office of Undergraduate Advising, College of Letters & Science Frontline Unit: "The Frontline Unit within the L&S OUA often serves as the first point of contact that a student has with the College of L&S. Our current team of seven interacts with a large percentage of the student body as well as campus partners. In addition to handling petition inquiries and requests from students, our frontline services include supporting students via the Virtual Front Desk, in-person front desk, and email advising. We offer timely support with quick questions related to policies and procedures and help students navigate resources on campus. Due to our multiple touchpoints, the Frontline Unit offers some of the most accessible support to students on the UC Berkeley campus."
Anna Sanderson, Intake Advisor

Brielle Buechler, Intake Advisor

Brittany Kulusich, Intake Advisor

Cat Ming Hubbard, Advising Assistant

Phuong Tang, Supervisor

Rachel Remillard, Intake Advisor

Saifu Xu, Intake Advisor
---
Outstanding New Advisor or Student Services Staff
Camille Simsuangco, Undocumented Student Program Counselor, Undocumented Student Program: "In her role as USP Counselor for less than one year, Camille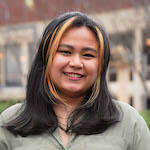 has had a positive impact on students she serves as well as on campus colleagues. She is committed to supporting undocumented students on campus and strengthens students' sense of belonging when meeting with them. As the coordinator for the Transcending Beyond Berkeley Fellowship, Camille has also had a positive impact on staff and faculty across campus. Through her role, she is helping UC Berkeley be more inclusive of undocumented students."

Marisol Vasquez, Student Services Advisor, Cal Student Central: "Marisol is passionate and approaches each case with care and making effective use of her resources to deliver holistic advising. She often uses different team touch points to share valuable feedback and knowledge and ask insightful questions. She challenges the status quo in an effort to promote better business practices and service. She is consistently among the top performers and shows initiative as a new employee with her participation in various staff organizations/workgroups/projects. During our Fall 2023 peak period, she served 715 students: 218 students in person, answered 316 calls, and closed 181 online cases. She's continually committed to serving the UC Berkeley community in her prior work study role and now staff role."
Najet Carrick, Assistant Director for the College of Chemistry, Berkeley Career Engagement: "Najet Carrick, Assistant Director for College of Chemistry has been a
part of the Berkeley Career Engagement team since October 2021. Najet has a passion for serving students; this is evident in the consistently positive feedbackfrom students. Najet has built strong relationships with the College of Chemistry community as well as the Student Parent Center to develop accessible programming and career services. Her partners contributed to her nomination and validated her care and her positive impact on students. Najet has also taken on managing the BCE website and always makes time to support her colleagues. Kind, caring, hardworking, and always willing to help, she is an asset to the Berkeley Career Engagement team and the campus."
Valerie Moss, Program Manager and Student Advisor, Masters of Development Engineering and Global Poverty and Practice Minor, Blum Center for Developing Economies: Valerie was nominated by a large number of students. Here is a sample of what we heard about Valerie's impact on the student experience: "Valerie is my lifeline in my degree program. Whenever I face issues with university processes, classes, or professors, I turn to her. While she may not have all the answers, she offers unwavering support and understanding. Grad school is challenging, with research demands and the high cost of living in the east bay, but Valerie consistently eases my stress. She goes the extra mile, tackling tasks beyond her role to ensure students are well cared for. In my 22 years in education, no one has made me feel as supported as Valerie does." And another nominee's reflection: Valerie Moss went above and beyond in guiding me through the Berkeley admission process. Her unwavering support, motivation, and trust when I doubted myself made all the difference. Her caring and student-centered approach, coupled with innovative methods, ensured my success. Her impact aligns seamlessly with Berkeley's values, making her a true champion in student advising."
---
Outstanding Advisor or Student Services Staff 
Jan Carmelo Bautista, Assistant Director of Degree Completion Pathways, Educational Opportunity Program: "Jan has evolved into a subject-matter expert around best-practices for supporting EOP students experiencing academic difficulty in his new role as Assistant Director of Degree Completion Pathways within the Educational Opportunity Program. Jan leads our "Road to Resiliency'' program which consistently boasts an 85%+ retention rate.  He provides holistic academic counseling to hundreds of students while leading a unit-bearing seminar that centers healing, justice & provides students with a safe space of belonging & identity exploration. A student reflected on the impact of the program, stating, 'Taking R2R was definitely a major contributor to feeling like I belonged in Berkeley and feeling okay with the academic road bump I was facing'"
Michael Mansfield, Undergraduate Academic Advisor, Department of Theater, Dance, and Performance Studies: "TDPS Undergraduate Academic Advisor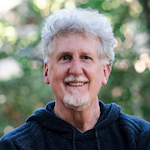 Michael Mansfield infused all his work with a passionate belief in social justice, an unflaggingly positive disposition, and tireless advocacy for every single student. He approached student concerns with deep compassion and a "yes, we can make it work!" attitude. He worked collaboratively and generously with department leadership and faculty, while also offering knowledge and mentorship to other advisors across campus. In his 21 years with TDPS he initiated a highly successful peer advisor program, led several curricular restructurings, helped revamp our prize selection process to be more equitable, and recently inaugurated an annual department award in social justice, using his personal funds."
---
Outstanding Advising or Student Services Administrator, Director, or Manager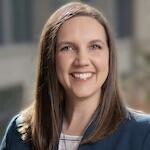 Leah Rozeboom, Interim Executive Director & Director of Flex Experience, EWMBA Program Office, Haas School of Business: "Leah Rozeboom is a leader, manager, and advisor who guides others to success through kindness, empathy, and firmness. As the Director of Flex Experience in the Evening & Weekend MBA Program, she has launched the Flex scheduling option to success and built bridges across Haas. Her work with other departments has furthered innovation at the Business School and an understanding of what works best for online programming. Leah is committed to building a community amongst her students and helping each person become a leader in the Berkeley community. In the words of her students, 'What truly sets Leah apart is her unwavering commitment to opening doors academically and professionally.'"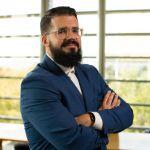 William Orta, Director of Student Services, Mechanical Engineering/Nuclear Engineering: "William Orta, Director of Student Services in the Department of Mechanical Engineering, embodies both the skill and heart that make Berkeley great. He brings warmth, tact, and a creative problem-solving mindset to his role. He has a level head and a remarkable ability to empathize with all sides of any issue. He cares greatly about our students as well as our faculty. He is deeply dedicated to his staff and leads from the front."
---
Outstanding Peer Advisor, Mentor, Counselor, or Ambassador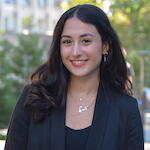 Elina Emami, Executive Co-Director, Middle Eastern North African Recruitment and Retention Center: "Elina Emami is an ambitious third year student double majoring in Society & Environment and Political Science with a minor in Human Rights. She is a first-generation Iranian American and Muslim woman who holds a strong desire to support both the Iranian and broader Middle Eastern North African (MENA) community on campus. Specifically, for the past three years, Elina has worked with the Middle Eastern North African Recruitment and Retention Center (MENARRC), an RRC within bridges Multicultural Resource Center. Beginning as a Recruitment Intern, then Recruitment Co-Director, and now Executive Co-Director, she dedicated her time and energy towards the betterment MENARRC, as well as uplifting the MENA community both on and off campus."
Haider Ali Bhatti, Graduate Student Coordinator, STEM*FYI and Diversity & Community Fellow, Office for Graduate Diversity: "Ali Bhatti, graduate student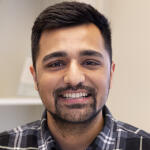 coordinator for STEM*FYI in the Office for Graduate Diversity, has displayed exemplary leadership over 4 years in this role. By creating professional development and technology grants, building program infrastructure, and coordinating enriching events, Ali has uplifted marginalized graduate STEM students at UC Berkeley. His innovative work has fostered an empowering, equity-oriented community and distributed over $25,000 to scholars in need. As a Diversity & Community Fellow, he has also helped launch the Path to the Professoriate STEM program for first-year PhD students. Ali tirelessly advocates for his graduate student peers and embodies the positive institutional change that dedicated peer advisors can make."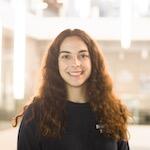 Paula Marquez, Harm Reduction Staff Coordinator, Collegiate Recovery Program, Center for Support & Intervention: "Paula Marquez (she/her) serves as the harm reduction staff coordinator for the collegiate recovery program. She has excelled in this role and has led overdose prevention programming in many respects at UC Berkeley. Paula effectively supervises two of her peers, manages over 30 volunteers, delivers harm reduction presentations to large and diverse audiences, and organizes major project responsibilities. She has assisted me in writing grants to secure $100k of funding for ongoing harm reduction work and is continuously engaged in trying to improve the quality of the work we're doing as a collaborative."
---
Outstanding Faculty Advisor
Andrew Wooyoung Kim, Assistant Professor of Biological Anthropology, Anthropology: "Dr. Kim provides personalized, intentional advising rooted in self-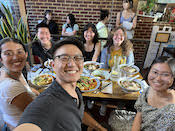 reflection to undergraduate and graduate students, promoting Berkeley values in actions and words. Dr. Kim provides holistic feedback that includes strengths and areas for growth that translate to academic and non-academic settings. Dr. Kim serves as a reflective and consistent advisor by providing exposure to new professional opportunities, sharing practices that promote resilience in academia, and creating a space where divergent perspectives both complement and build upon each other. Professor Kim embodies values rooted in compassion, humility, and rigor making him someone who is most deserving of the Outstanding Faculty Advisor award."

Ignacio Chapela, Professor and Faculty Advisor, Environmental Science, Policy and Management: "Professor Ignacio Chapela is Faculty Advisor for the Conservation and Resource Studies major in the Rausser College of Natural Resources. Ignacio serves on the CRS governing committee and teaches its core courses. He engages students in thought provoking discussion that expands their understanding of learning and life. He actively supports the student-led Alternative Graduation, growing plants for living diplomas. To each CRS Committee meeting he brings a student centered and compassionate voice to its decisions. He played a key role in planning CRS's 50th anniversary celebration. During that day it became very clear how much students cared about him, and how his generous guidance over the years had positively impacted their careers."
---
Advising Champion
John Arnold, Professor & Undergraduate Dean, College of Chemistry: "John Arnold, Professor and Undergraduate Dean of the College of Chemistry, is an Advising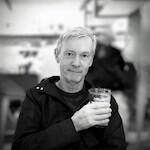 Champion. Since 2017, under his leadership, undergraduate advising in CoC has become holistic and equity-focused. He consistently advocates for inclusivity and belonging among undergrads in CoC, and works to support and retain low income, first-generation, and underrepresented students of color both in policy and with fundraising. He also consistently advocates for the CoCUSS advising team, including through some challenging times. His work as Undergraduate Dean has elevated the importance and legitimacy of undergraduate student services in CoC."
Lee Borrowman, Executive Assistant Dean, Rausser College of Natural Resources Dean's Office: "Lee has had a positive impact on student services and advising

for both undergraduate and graduate students by empowering the professionals that support these populations. For undergraduate advising, she has approved several proposed actions that reorganized, reclassified, and granted equity increases within the undergraduate advising unit. Additionally, Lee has approved financial support for new college programming and initiatives aimed to foster community and belonging for some of our most vulnerable populations. Lee's positive influence also extends to RCNR's graduate student population through collaboration with and advocacy for Graduate Student Affairs Offices (GSAOs), with particular care to recent adjustments to the UAW contracts."